Certification for Global Nurse Consultant (CGNC) by International Council of Nurses and CGFNS International
As the largest health sector profession, nurses around the world are being called to use their voice and experience to lead – whether in public policy, research, public health, administration, or clinical specialty setting – are you ready to join them?
The International Council of Nurses (ICN) and CGFNS International, Inc. have partnered to offer the ICN Certified Global Nurse Consultant (CGNC) certification, which recognizes the qualifications of nurses who serve as trusted and recognised clinical expert consultants to ICN, national nursing associations, governments and NGOs.
Become an ICN Certified Global Nurse Consultant to join a global cadre of expert nursing consultants who:
Contribute to ICN projects covering a range of issues
Deliver programs to ICN members
Provide nursing expertise to governments and non-governmental organizations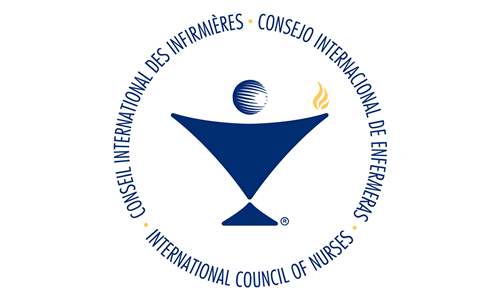 Why ICN-CGNC Certification?
CGNC grants validation of your nursing knowledge, skills, consulting experience and clinical expertise by ICN and CGFNS, two of the most trusted organizations serving nurses everywhere for more than 164 years combined. Use CGNC to enhance your visibility as a nursing expert, as a differentiator to help advance your career, and to demonstrate your credibility as an expert voice for the nursing profession.
Follow the prompts below to submit your documents and information. CGFNS International will review your completed portfolio to determine whether you meet the requirements for certification as an ICN Certified Global Nurse Consultant.
Eligibility criteria is based on a series of variables that are indicative of the knowledge and skills required for successful consulting practice as a nurse expert.
Portfolio Review Criteria may include:
Education – evidence of successful completion of a graduate degree in related course of study (e.g. nursing, public health, health care administration, health topic such as cardiovascular disease or cancer, business or education)
Nursing License/Registration – verification of current and unencumbered license/registration
Evidence of a minimum of 5 years nursing practice
Current experience in area of specialization (e.g. community health, population health management, health policy expertise)
Other criteria/references, such as: Evidence of consultation experience, Client references, Professional references, Written self-qualification statement, Professional affiliations/memberships, Professional certifications, Evidence of continuing professional development (CPD), Publications – academic papers, policies, strategies and position statements, Presentations, Experience developing a business case or business/consultancy plan
In addition, all applicants must submit a current Curriculum Vitae
Application Fees
(The price is $250 for ICN NNA members and $350 for non members. Membership will be verified, application fee is non-refundable.)